Bitty Designs Type 6C F1 Body
$4100

$41.00
Tax included.
---
---
TYPE-6C,
 

developed

designed

developed

 

for higher performances

The TYPE-6C body represent a new reality for drivers all around the world who race at top levels and always push to obtain the best result with their models.

Tested for several months in Italy, both at the famous indoor 'RC Landia' facility and also on the same ETS carpet of 'G.Racing' racetrack, the body has undergone many changes required to provide a product that responds better to our handling's expectations on the track.

Modern linees and

 

neutral handling
During the development of the TYPE-6C we had to take care both aesthetically and performance; the result is a body shell with modern forms well-balanced and realistic, the flat underbody not only generates dowforce but it gives still more real look to the shell and favors an excellent overall balance and at same time a very easy guide.
Also the rear end has been carefully realized in order to keep it as low and lean as possible over the engine, once installed the body shell proves to be optimally positioned with respect to the rope lower wing ensuring in this way a perfect aerodynamic air flow to rear.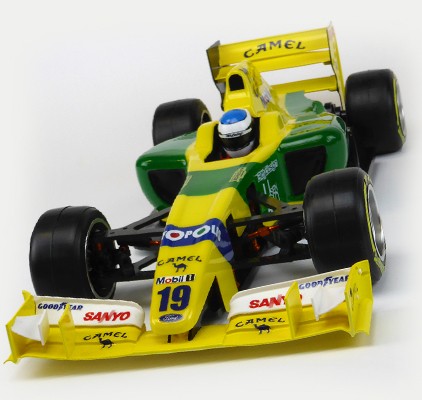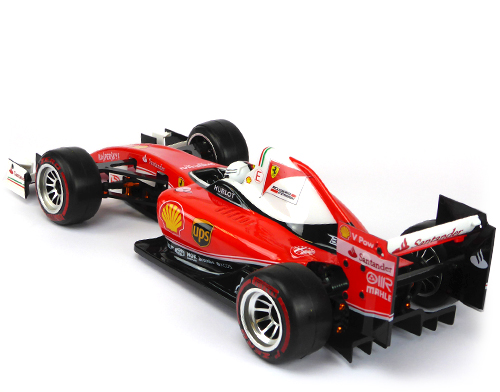 Product
Features
We did not miss any details and accessories, nothing was left to chance. In the package we have included everything.
Made with

 

high quality and genuine polycarbonate

 

Lexan®
Included a

 

complete kit

 

that contain a white

 

plastic helmet and proper screws for assembly and fix it to the body
Produced only Light Weight version, thickness of material 0,75mm
Sold clear

 

with protective film outside
Included into the package a

 

big decal sheet

 

precut 
---
How to
 

prepare at best

 

the body

For us the aesthetic is a serious matter, for this reason we have created a pre-cut decal sheet made specifically to allow you to get in a few minutes the same result of the body shown in the picture.
Open the package and cut the body paying particular attention to the area of the front arms which vary from model to model, you will have to shape the lexan according to your
Wash and rinse well the body
Decide according to your personal taste what color to spray
Remove the protective film from the outside of the body shell
Place the various sections of the decal sheet exactly as shown in photo
Prepare at best the helmet using the screws provided and applied the visor and its graphics included in the kit
The TYPE-6C body at this point is ready to hit the track!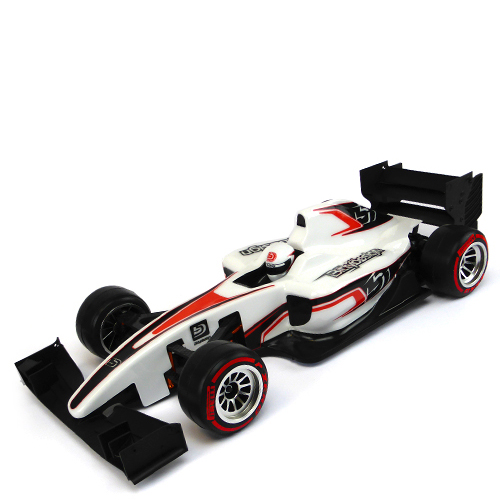 TYPE-6C body shell before, during and after the application of his decal kit; scroll down and click the images to enlarge